Find the Right Workout for You
BOARD30 is an innovative workout experience that weaves together aspects of strength training, yoga, barre, pilates, and cardio. It's a program for all fitness levels and abilities, and it engages the entire body to work to rebuild and repair your muscles and ligaments. Each client works out on their own individual BodyBoard, all spaced at least three feet apart. At BOARD30 Santa Fe we offer this innovative system in a variety of forms to fit your needs and style.
BOARD Classes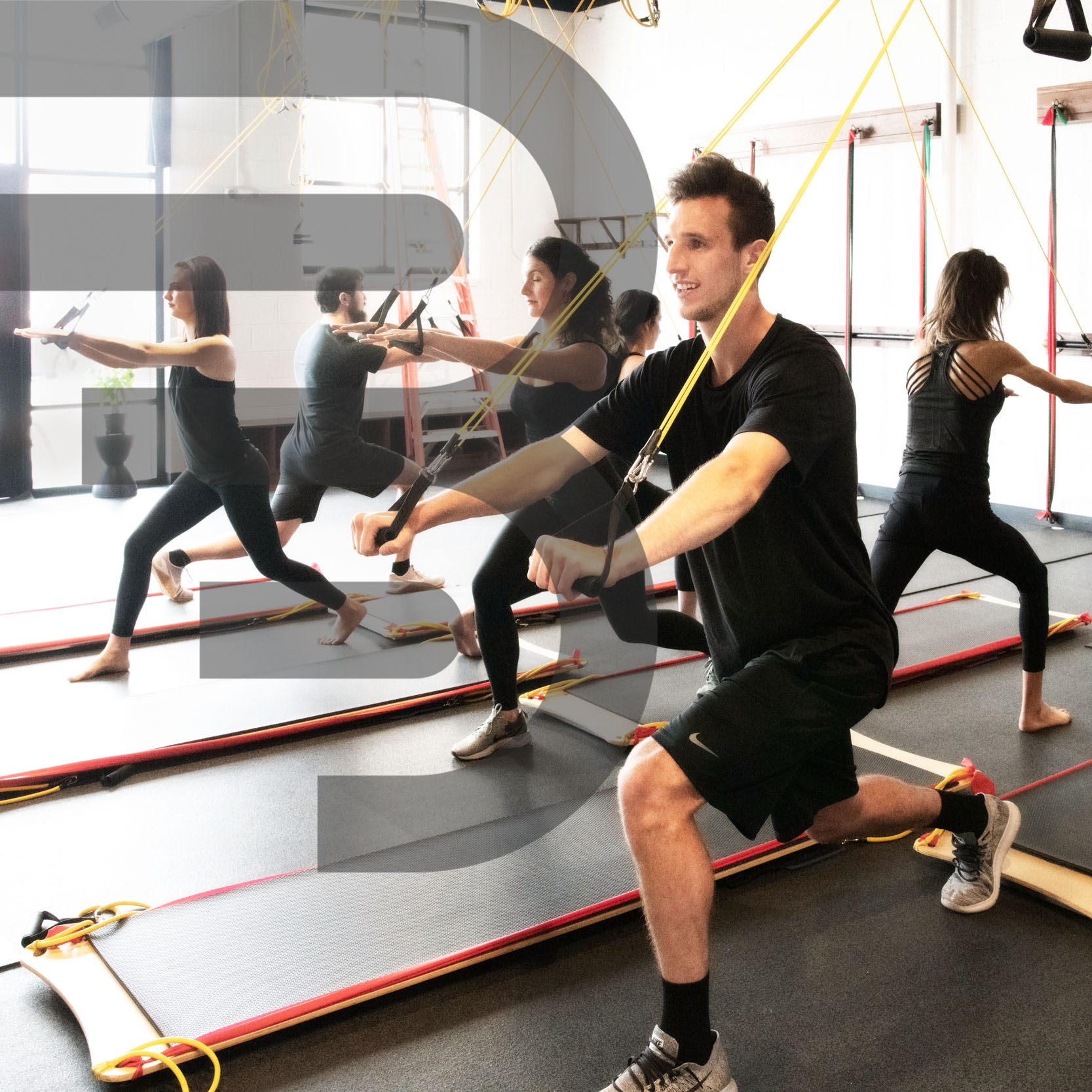 We offer two versions of our classic HIIT training class. The first is BOARD30 a 30-minute session that applies all the fitness aspects mentioned above with multiple angles and levels of resistance bands to gain strength, mobility, balance and improve endurance. This class is set to some awesome music. In all our classes we offer modifications making our classes accessible for all levels of fitness. BOARD 30 classes consist of 22 1-minute moves, don't be fooled, theses classes are challenging!
The second is our BOARD30 Power Hour, a step up from original class. The Power Hour class adds 8 extra moves for total of 30 1-minute moves. This is our toughest class, yet still accessible for all fitness levels.
Fast Paced
If you are looking for something a little more fast paced and challenging, then our BOARD30 Circuit class is for you! Circuit combines BOARD, barre, weights, pilates, Inertia Wave bands, and much more in HIIT training class to give you challenging full body workout in 45 minutes.
BOARD 30 Cardio Blast is a 22-minute session focusing on gaining strength and improving cardio capabilities with just 15 HIIT moves.
For a fun, low impact workout you'll enjoy BOARD30 Flying Step, a new take on step aerobics. Flying Step combines Step with our band system to bring you the best of cardio and dance in 45 minutes!
Balanced
If you are looking for classes to help with your balance and flexibility, we have two great options! BOARD30 Balance and Sculpt is 30 minutes of flowing movement working on form, balance, strength, and muscle lengthening. It is gentle on joints and our most recommended class for studio first timers!
BOARD30 Balance, Sculpt, and Stretch is a 45-minute interval flow, movement-based class. Like the previous class it focuses on form, balance, strength, and muscle lengthening and is joint friendly!
BOARD30 Yoga Mobility is an hour of repetitive movement working to open and unlock tight areas of the body, address postural concerns, and improve range of motion.
All classes offer a great workout in an even better atmosphere! We cannot wait to see you in our next class, for any questions or to book a class check out our website, or call 505.983.2811!