A fitness system fusing various resistance bands & movement techniques that are accessible by all levels of fitness. BOARD30 is a high energy training experience that employs the whole body. The studio design & set up is streamlined & sophisticated, the system is dynamic & efficient, and the low-impact workout is concise & powerful. The BOARD30 discipline recruits more muscle groups, big & small, than traditional forms of strength training. The result is an integrally fit & balanced body. Come experience a beneficial & transformational hour with our talented team of inspiring trainers.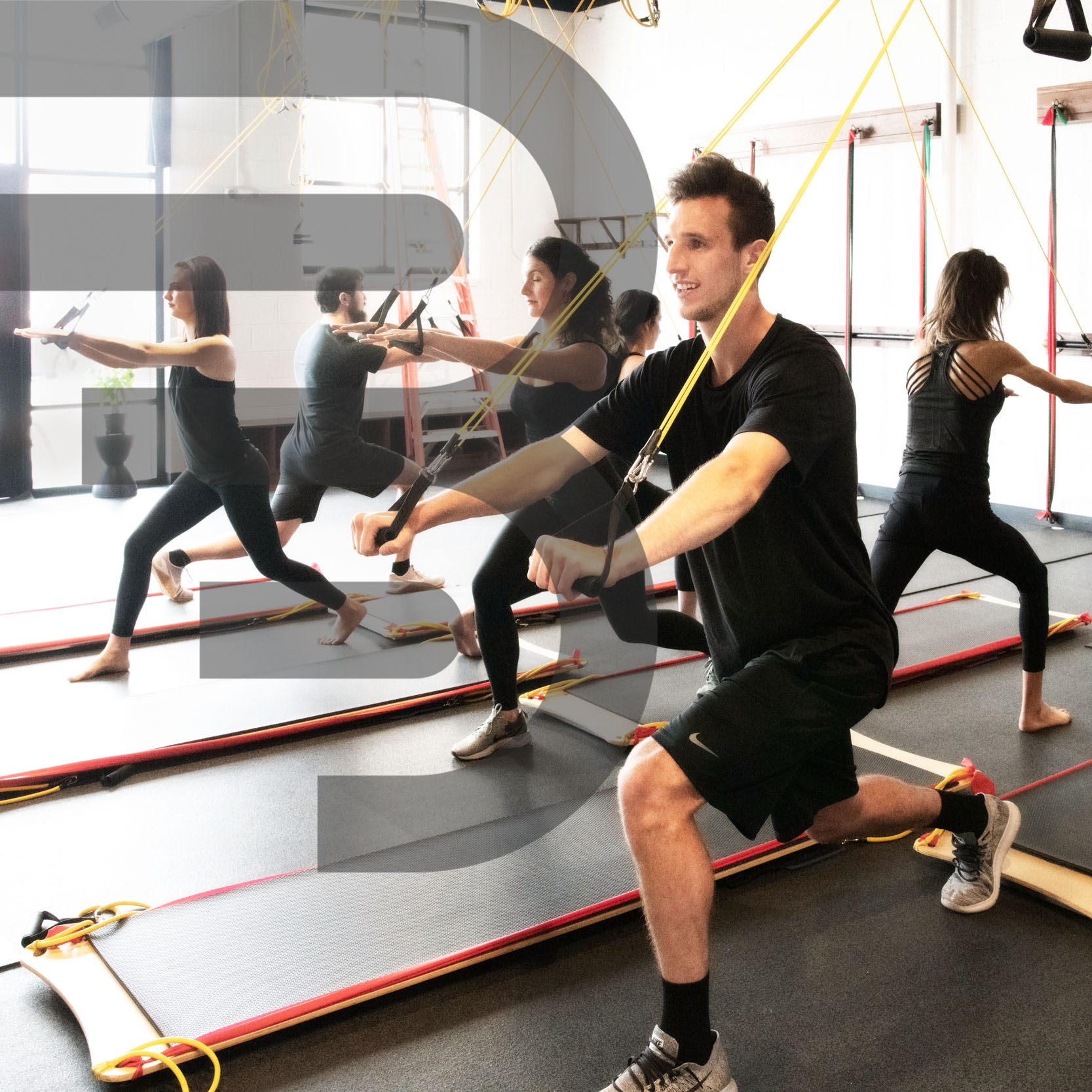 Ten pounds lighter in two weeks. When founder, Floery Mahoney, committed to 30 minutes every day, instead of her usual 90-minute routine of cardio & then strength training, she slimmed & toned her body as never before.  She discovered a method to work her body correctly, utilizing the first thirty minutes before the body moves into stress mode. Floery, who previously owned a Pilates studio, developed her fitness system by tying resistance bands to her furniture for a new workout approach that surprised her with results.
Floery realized she could incorporate her whole body during this short time frame, toning & lengthening her muscles by keeping them under tension throughout every move. She, also discovered the possibility of movements was endless. After experimenting for three months, she devised & launched the BOARD30 fitness system.  She now stands at the helm of an expanding fitness business that is taught in studios & gyms around the globe.  More importantly, she is sharing with others her program for improved health & fitness.
"I started at BOARD30 because I injured my knee while running & was looking for a high-intensity workout without high impact movements. Most places I would lose enthusiasm after 15-20 minutes - this is not the case at BOARD30. I noticed results the first week after only a few classes. I'm addicted!"
– Erin, Santa Fe, NM
"The Bodyboard is one of the most sought after fitness classes at Miraval Spa. Clients love its versatility & ability to work with all levels of fitness." – Pam, trainer at Miraval Spa, Tucson AZ
"This is the best thing I've ever done for myself! Supportive, inspiring instructors & a friendly environment are allowing me to become a stronger version of myself. Nothing but thanks for this experience."
– Juana, Santa Fe, NM